Forgetting your password is easily happened, retrieving it again is easy. Press 'Lost password' on the login page on 'My Account'.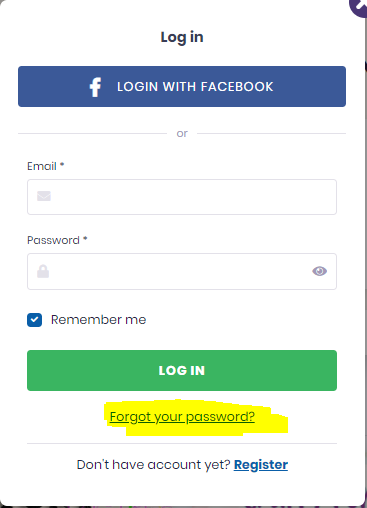 You are now redirected to the 'Forgot your password?' page. We will there ask you to enter your email address. You will then receive an email in which you will find a link that will redirect you to a page that allows you to make a new password.
If you still cannot login, it might be that there is something wrong with the email address you entered. Make sure to check that you are using the correct email address and that there are no blank spaces in the text.
Still having problems? Contact us at hi@creativefabrica.com