Every time you make a purchase from Creative Fabrica the product can easily be found on the site. We will take you through the steps of purchasing and where you can find the download after you purchase.
Purchase the product
In order to download a product you need to have either bought the product from our site or you need a subscription that includes access to this product.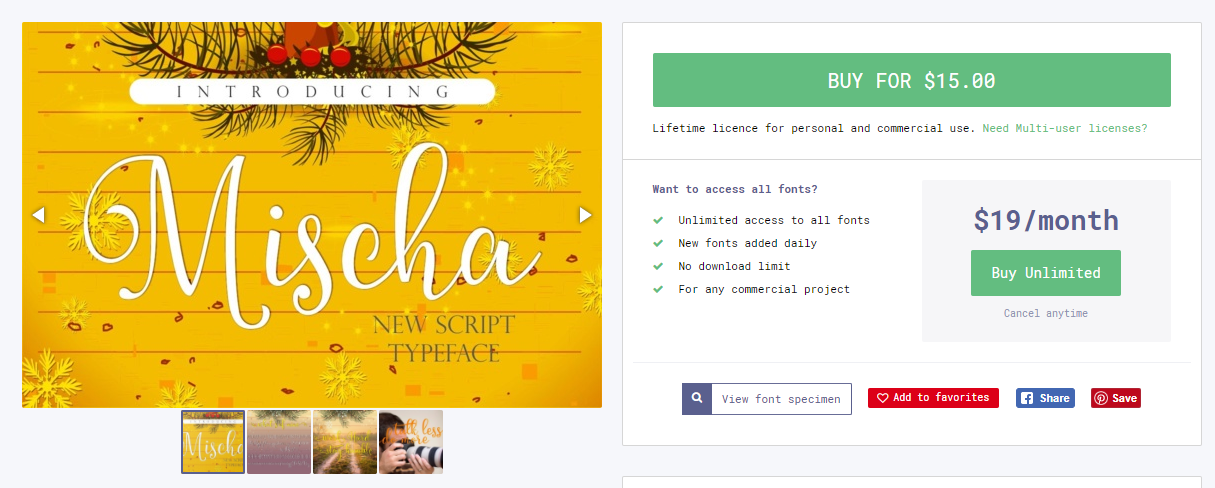 After the purchase you will receive a confirmation email on the email address that is connected to your Creative Fabrica account.
Find all your purchased products in 'My Account'
If you want to find all your purchased products to make a download you can always find them in 'My Account'.
In the menu on the left you can find a link called 'Downloads & License Keys'. Here you can find all your downloads with associated license key. If you want to read more about the licence key, what they are and how they work, you can do it in this article.
The download overview is sorted based on date, meaning you will always see your latest purchase/download on top. There is a search function available if you are looking for a specific product.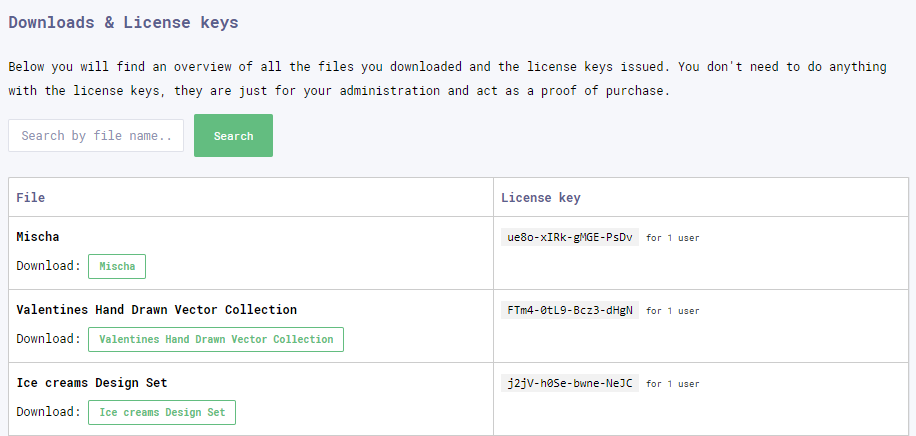 Downloading the product
Now that you've located your download, simply click on the green button with the product name next to the word 'Download'.
Your download will now start automatically. Note that some larger downloads might take a while. Especially when downloading on mobile, this can take a while.
If you have any problems downloading or accessing your files, feel free to get in touch with us at hi@creativefabrica.com