Accessing Fontcloud
When you sign up for an account at Creative Fabrica, you will be provided with a Fontcloud account for free.

All you need in order to sign in to your Fontcloud account, are your Creative Fabrica login credentials. You can find the link to Fontcloud on the homepage under Tools > Fontcloud.

Your start page

This is what the start page of your Fontcloud account looks like.




On the start page you can:
Upload and delete fonts
Search your uploaded fonts
View the characters of a font
View how much space you have used/have left
When you start Fontcloud for the first time, you will see that there is already one font in your account. This unique font is free for you to use (and is only available for Fontcloud users).

Now it's time to start adding more fonts. Read here how to upload and delete fonts in Fontcloud.
The left column is your starting point. Here you can upload new fonts or browse and search the ones you have uploaded. When you click on a font in your list, the middle screen will open up the font and display all the characters included.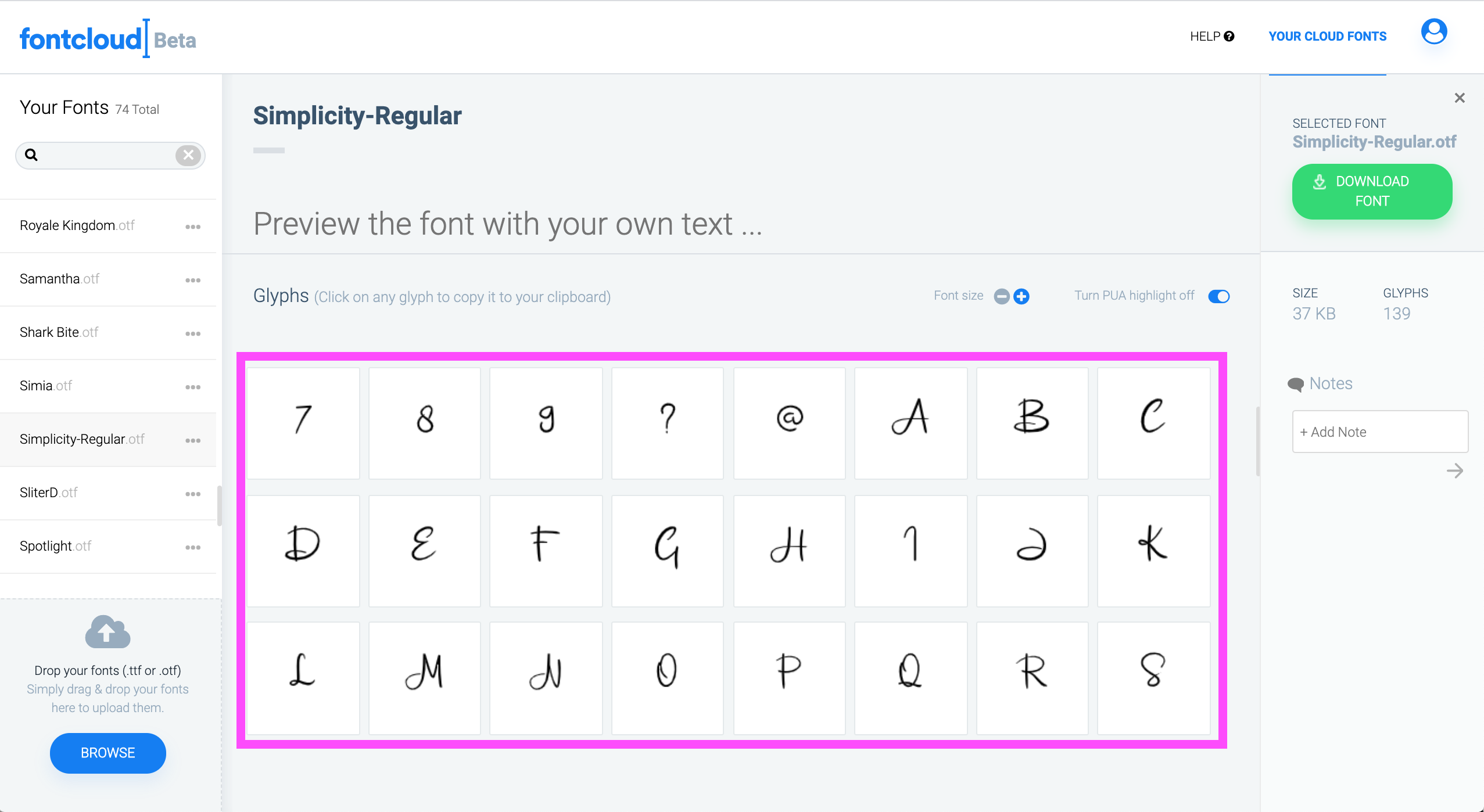 If you have any questions, contact us at hi@creativefabrica.com.