Fontcloud does not only provide you with a nice overview of your fonts, it is also a way to keep a back up and store all your fonts in the same place. In order to do this you need to upload fonts to the Fontcloud application.
Upload fonts
There are two ways to upload fonts to the Fontcloud application.
Use the simple drag and drop feature by dragging your fonts into the upload box. You can drag and drop multiple files at the same time, Fontcloud will take care of the rest.
Browse the files on your computer and click on 'Open'. You can choose multiple files and upload them at the same time.
When your fonts are uploaded you will be able to view them on your main screen. In the left column you can see all your uploaded fonts and search among them.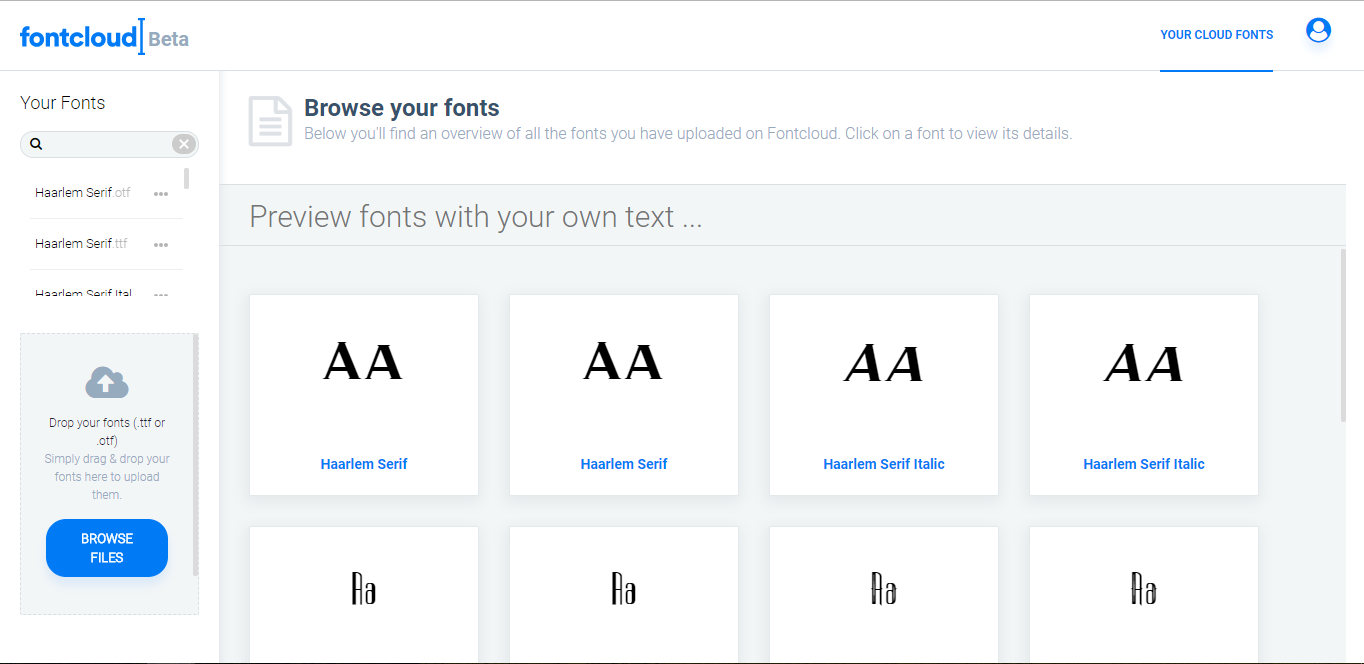 How many fonts can I upload?
When you start your Fontcloud account you get 2GB for free (this should be enough for thousands of regular fonts). In the profile icon on the top right corner you can view how much space you are using and how much you still have available. If you start any subscription with Creative Fabrica you will have access to 20GB.
You can even earn up to 25GB worth of free space, by sharing the link to Fontcloud. You can read here how to earn this space (free space applies to both free accounts and subscription holders).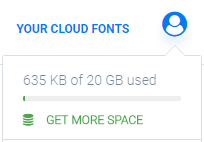 Delete fonts
Deleting a font from your Fontcloud is easy, just follow these steps:
Search for the font in the left column.
Click on the dotted line.
You will then get two options to either download or delete the font.
Click on 'Delete' and the font will be removed from your Fontcloud. The font will then only be deleted from your Fontcloud, not from your Creative Fabrica account or from your computer.
If you have any further questions on how to manage fonts, contact us at hi@creativefabrica.com.