If you put a lot of time and effort into being an affiliate, it's a good idea to keep track of your affiliate activity. On the affiliate dashboard, there are various ways for you to access a simple overview of your affiliate statistics.


To view your statistics, referrals, and visits
1) Scroll down to the affiliate box on the left-hand side of the screen.
2) Click on Statistics. You will now be able to view your statistics: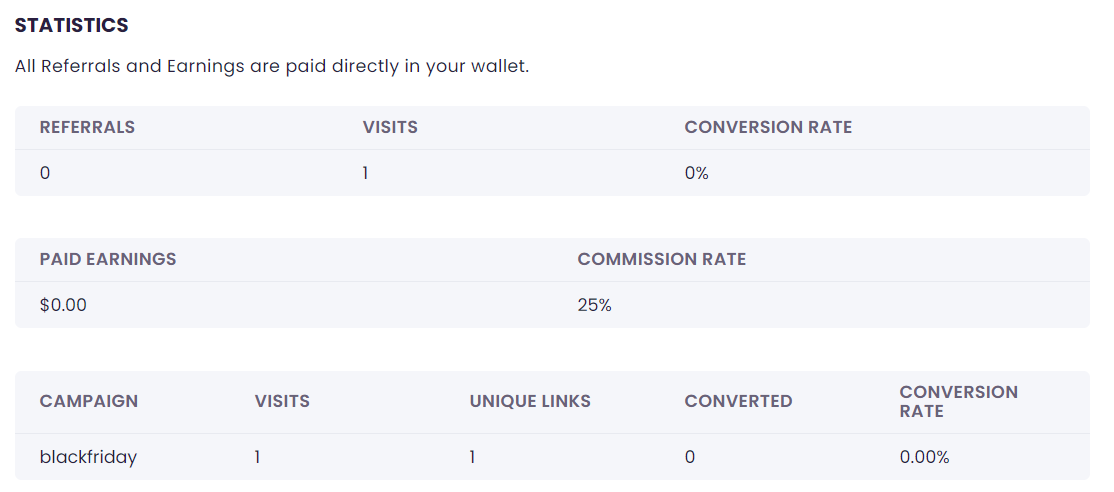 3) If you click on Referrals, you will be able to view how many people you have referred:

4) Under referrals can you click on Visits where you will be able to see the number of visits your affiliate links have generated:

The more you share, the more you will grow as an affiliate! Keeping an eye on your statistic is a good way to learn which channels generate the most clicks.
If you have any questions, contact us at hi@creativefabrica.com.