To request your money from your affiliate wallet is easy! Within a week after the request can you have the money on your PayPal account.
Follow these steps to request a payout:
1) Go to 'My Account'.
2) Under the headline 'Your affiliate earnings' you can request a payout via your wallet. Click on 'wallet' in order to view your wallet.

3) You will now be redirected to a new page, in which you can view your wallet and your total unpaid earnings.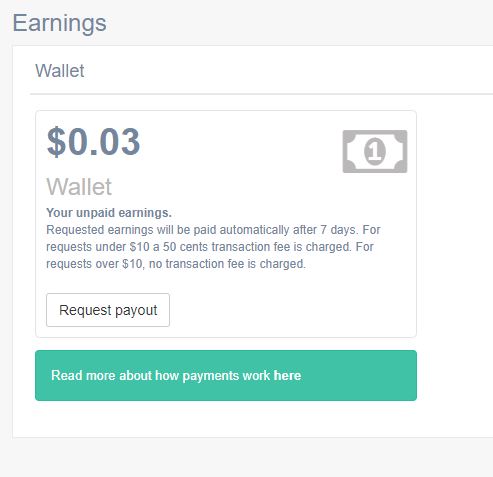 4) To request a payout, click on 'Request Payout' and you will be asked to type in the PayPal address to where you want to pay out the money. The money will be paid out after 7 days from the day you made the request.

Note: For requests under $10 a transaction fee of $0.50 is charged. If you request over $10, no transaction fee is charged.
If you have any questions, contact us at hi@creativefabrica.com