It is important to note that it is totally free to keep your account with us and we do not recommend permanently removing your account.

If you remove your account, you will lose access to your purchases & license keys and you will not be able to re-download any of the products you accessed through your account. As a result, it may be difficult for you to prove that you have the right to use your downloads if asked.

However, if you do decide to remove your account completely, you can do so in your account under Edit details & password. Click on the red Remove account link situated on the bottom-right of the page: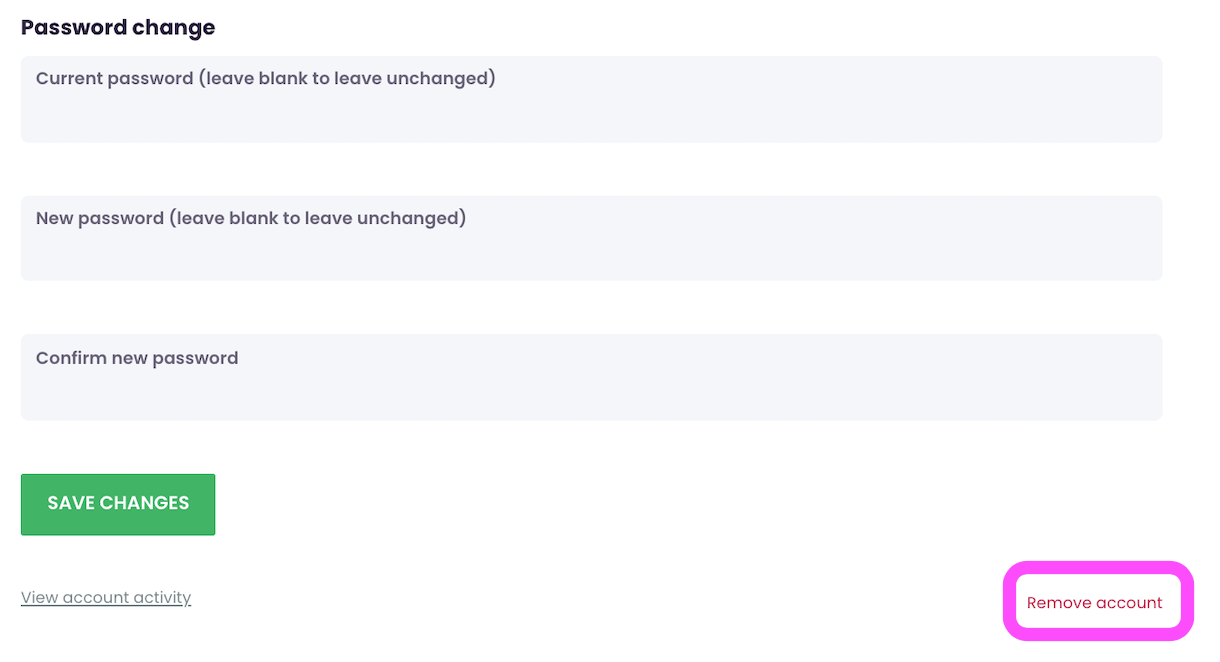 A new page will load that will explain the rest of the process. Please make sure to read the action points on this page as account removal is permanent and cannot be undone.

To finalise the process click I am sure, remove my account as shown below: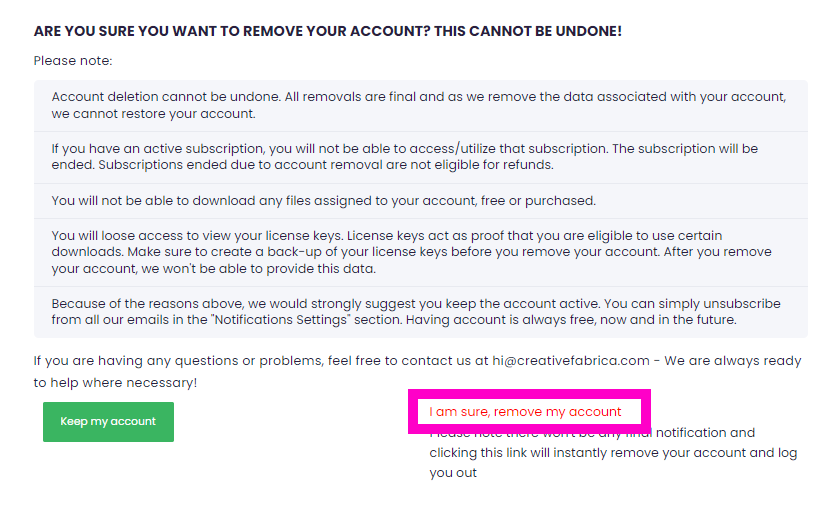 Your account will then be permanently removed.




If you have any questions, feel free to reach out to us at hi@creativefabrica.com.