At Creative Fabrica, we always strive to provide high quality resources for our users. Therefore, we expect anyone submitting their graphics and fonts to follow the guidelines below:
When uploading graphics to Creative Fabrica, please make sure to provide a variety of file formats so users are able to open and import these graphics in various programs. The most common file types are PNG, SVG, EPS, and DXF files. You are also free to provide additional file types, such as JPG and PSD files. Fonts, on the other hand, only require two types of formats: OpenType (OTF) and TrueType (TTF).

Graphics need to be compressed into a ZIP folder. Fonts have to be uploaded as either TTF or OTF and will be automatically zipped once they are uploaded. When uploading fonts, you're also welcome to add additional Bonus Files (Illustrations or Logos), which have to be uploaded in a ZIP folder.

All graphics must have a minimum resolution of 300 DPI. Graphics with a resolution less than 300 DPI will produce low-quality printing results.

Ensure that there are no spelling errors and grammatical mistakes in your designs and preview images. Because we cannot accept faulty products, we recommend you to utilize a spell checker to prevent any grammar and spelling mistakes. Here are some free spell checker tools you can find online:

https://www.jspell.com/checker/

and

https://www.online-spellcheck.com/

Provide well-crafted, understandable and informative product descriptions. We encourage you to mention what formats are included and what software will support the product. If your product contains quotes or sayings, please add all the quotes to the product descriptions. This will help improve the SEO performance of your product site and make your product easier to find for those who are actively seeking your product. Finally, please do not mention any prices or discounts on the preview images or description texts. In case your products will be included in a promotion, this could potentially be misleading to customers.

To avoid any possible confusion, please do not include any information or files about licensing in your products. We only provide two types of licenses for all products on the site:

Single Sales License

and

Subscription License

.

We would highly recommend that you PUA encode your fonts. Offering these special characters can help increase the popularity of your fonts among our customers as many of them are crafters and use cutting machines such as Cricut and Silhouette. You can read more about PUA encoded fonts

here

.

All preview images must be

580px X 386px in dimensions and should be as appealing as possible to increase their sales. Preview images play a very important role in the popularity of your products, and we recommend you to make them as engaging and attractive as possible

. Below you will find examples of visually appealing preview images. These preview images are considered to be good examples because they are whimsical, romantic, playful, and incorporate the typical crafting color scheme that contains pastel, soothing and less saturated colors. We find that many of our customers really like this.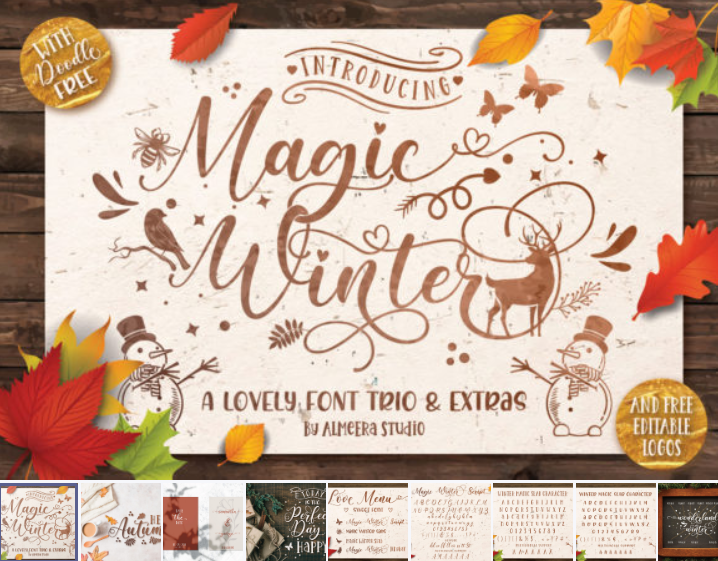 Link to the product: https://www.creativefabrica.com/product/magic-winter-trio/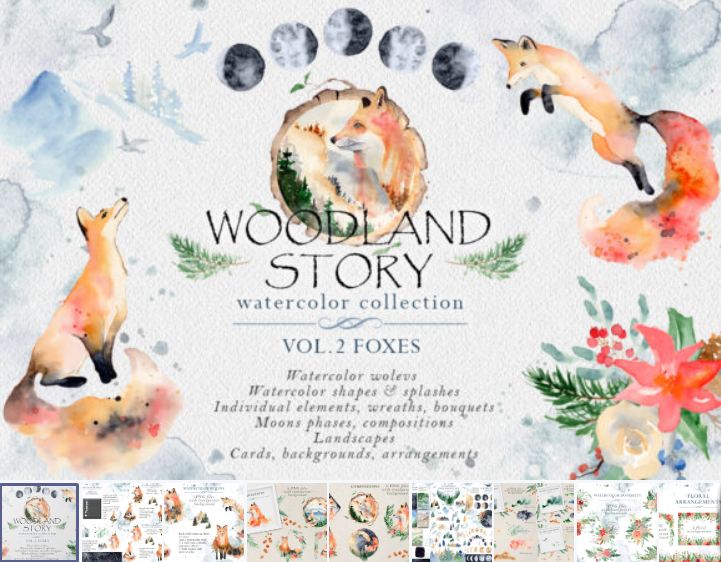 Link to the product: https://www.creativefabrica.com/product/woodland-story-vol2-foxes/
If you have any more questions about this, feel free to reach out to us at hi@creativefabrica.com.