Silhouette has very strict criteria for the preview images of fonts on the Silhouette Design Store. If your preview images do not match their criteria, your font submission will be rejected. All images should be a square .jpg or .jpeg with a size of 1000px x 1000px, meeting the below specifications:
The only text in the preview image should be the name of the font. This needs to be written in the font itself. You should not add 'font' or the font style to this.
The only exceptions are font families and duos, in which case you are allowed to add the text, "font family" or "font duo".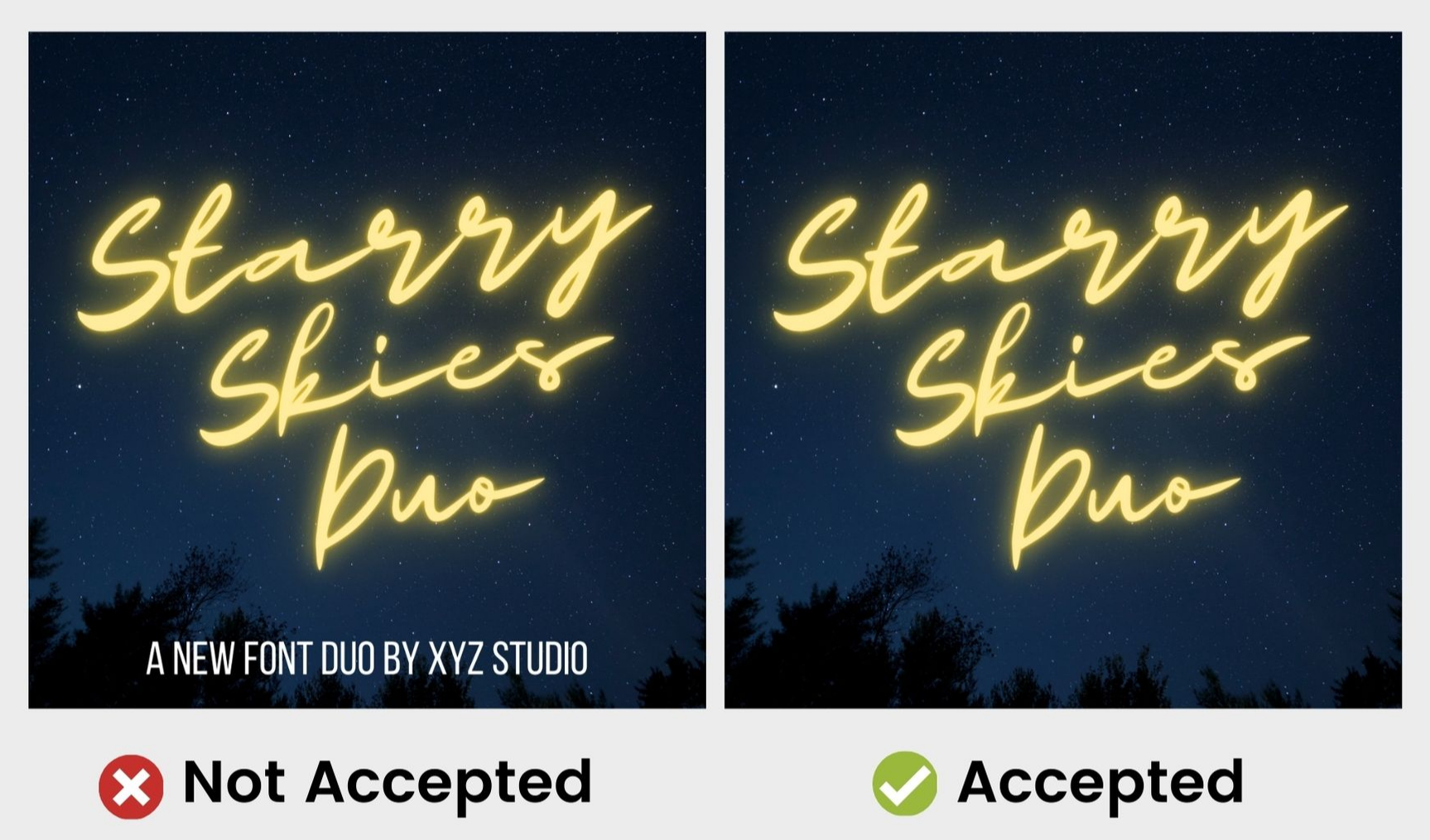 If your font contains less than 100 glyphs (characters), the background of the preview image must be plain white and you must give letter examples (e.g. Aa Bb Cc). There should be no images, patterns, texture, designs or colors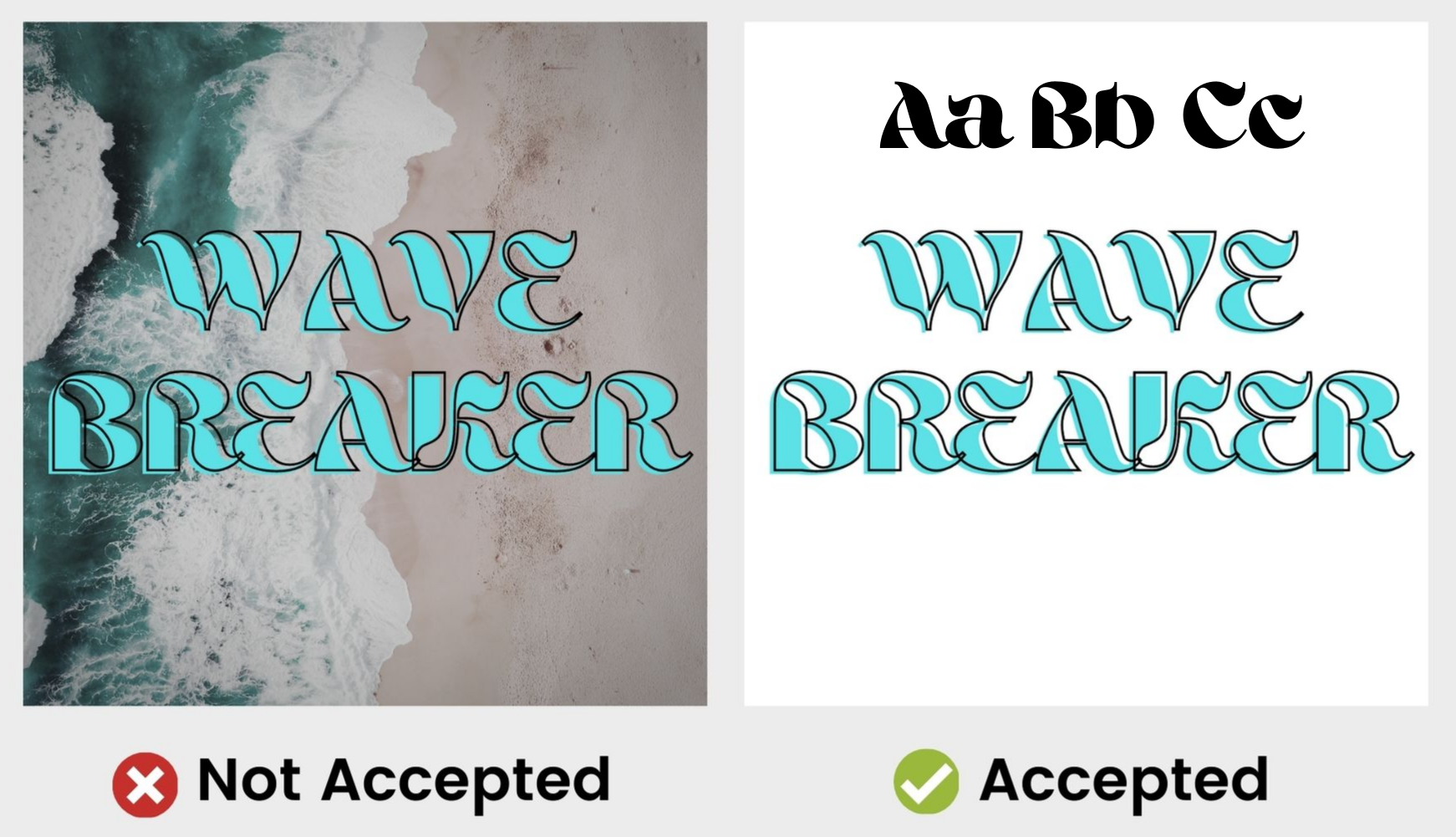 If your font has more than 100 glyphs, plain white and solid colored backgrounds are not accepted. There must be some kind of image/pattern/texture/fade in the background.

Please also keep in mind there should be no faces visible in your background.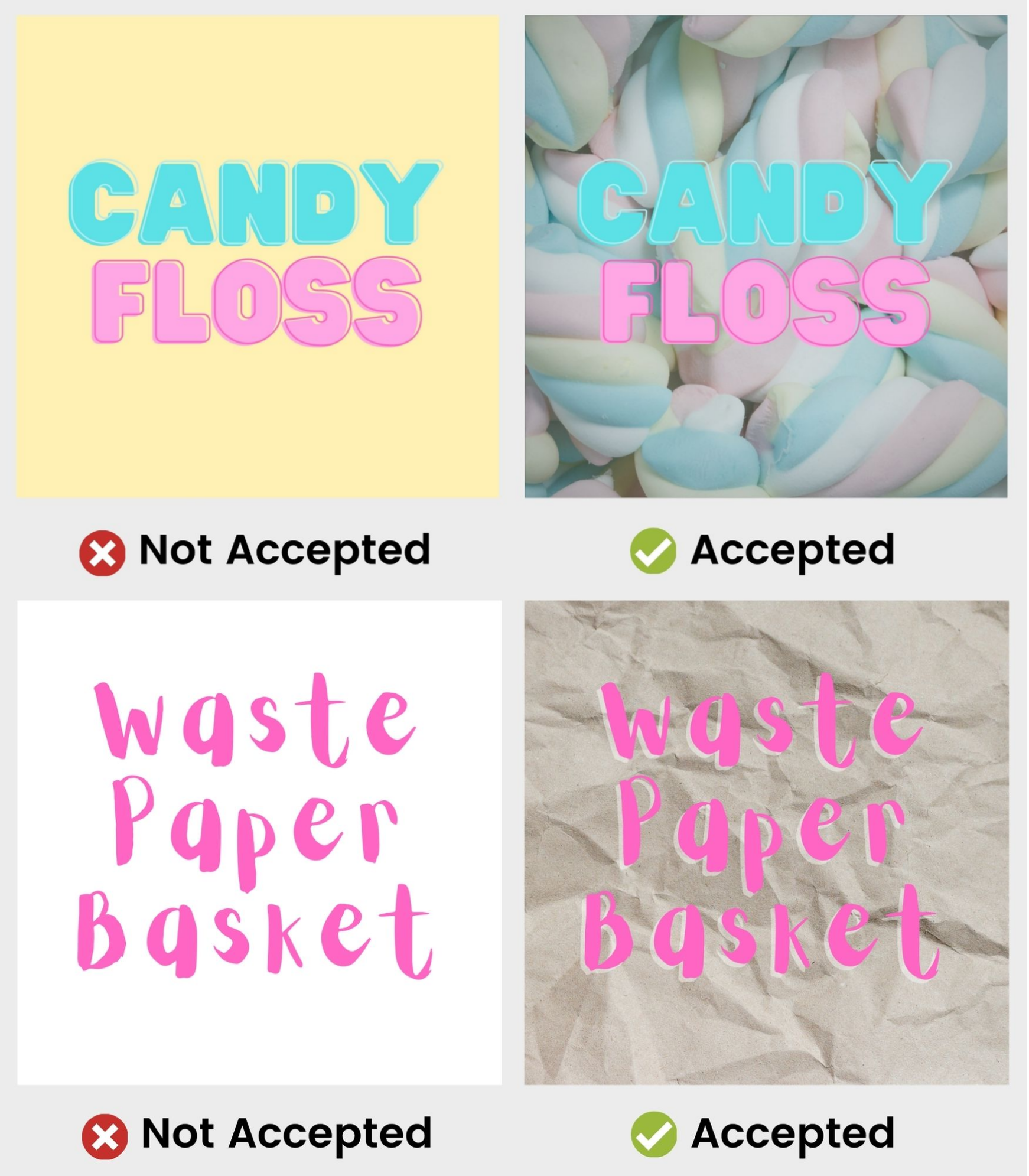 If you upload preview images that meet these criteria, your products will be published and available on Silhouette's Design Store as soon as possible! Please do not hesitate to reach out if you have any questions or doubts.
If you have any questions about this, feel free to reach out to us at designers@creativefabrica.com.