Your own font library
Fontcloud is our free font management tool. You can use it to organize your fonts, view all characters in a single overview, and access the PUA encoded characters.
It is a cloud-based alternative to traditional font management applications, such as Windows' Character Map or Mac's Font Book. One advantage of using our online font management tool is that you can access your fonts across all your devices and your fonts are securely backed up in the cloud. You can store any font on Fontcloud!
1. View all your fonts in a single overview
Fontcloud allows you to upload all your fonts, keeping them secure in one clean overview. This allows you to quickly & easily browse through your library: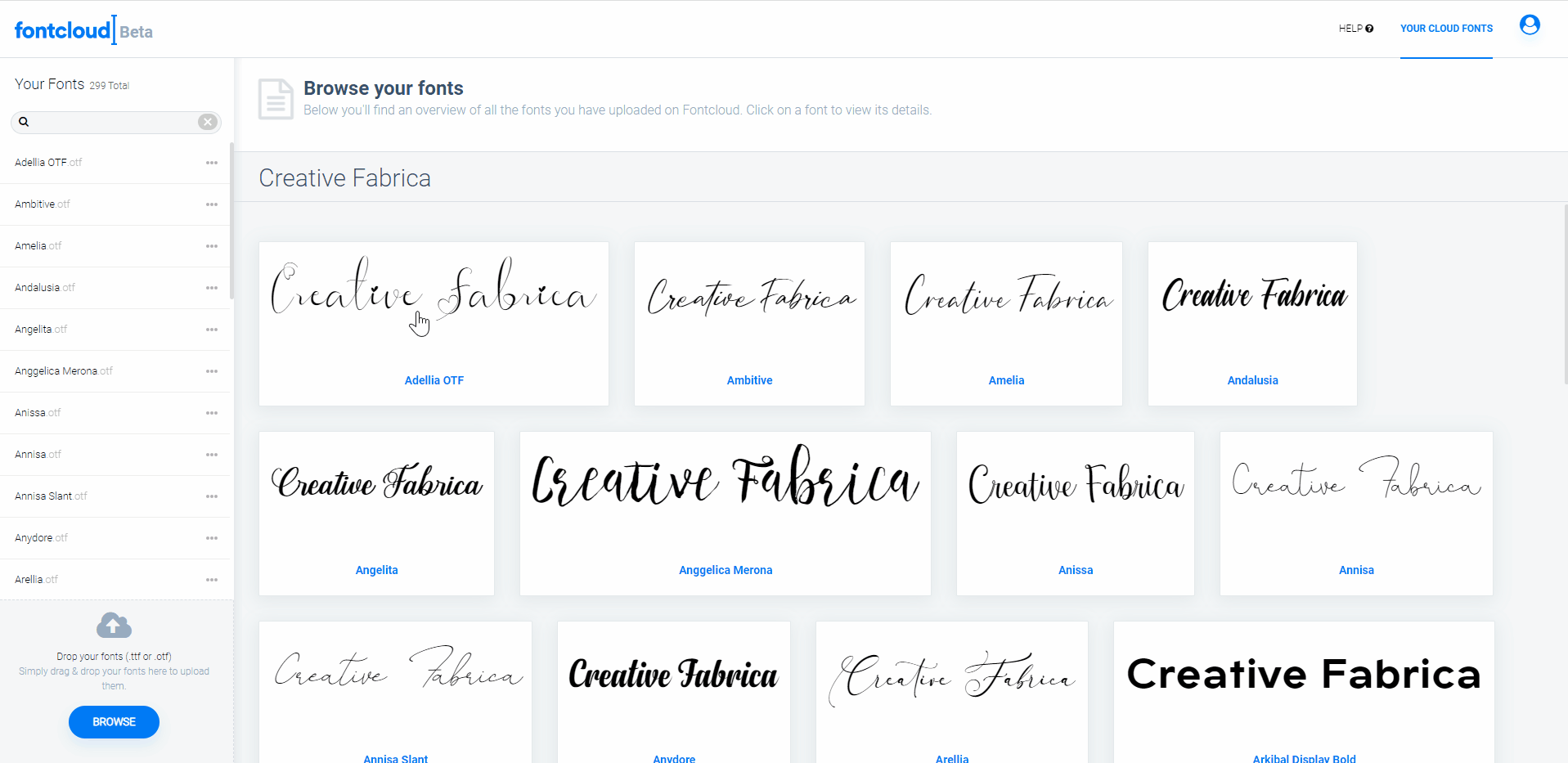 2. View all characters/glyphs in a font and copy/paste them
You can preview all the characters in your fonts, and easily copy & paste them: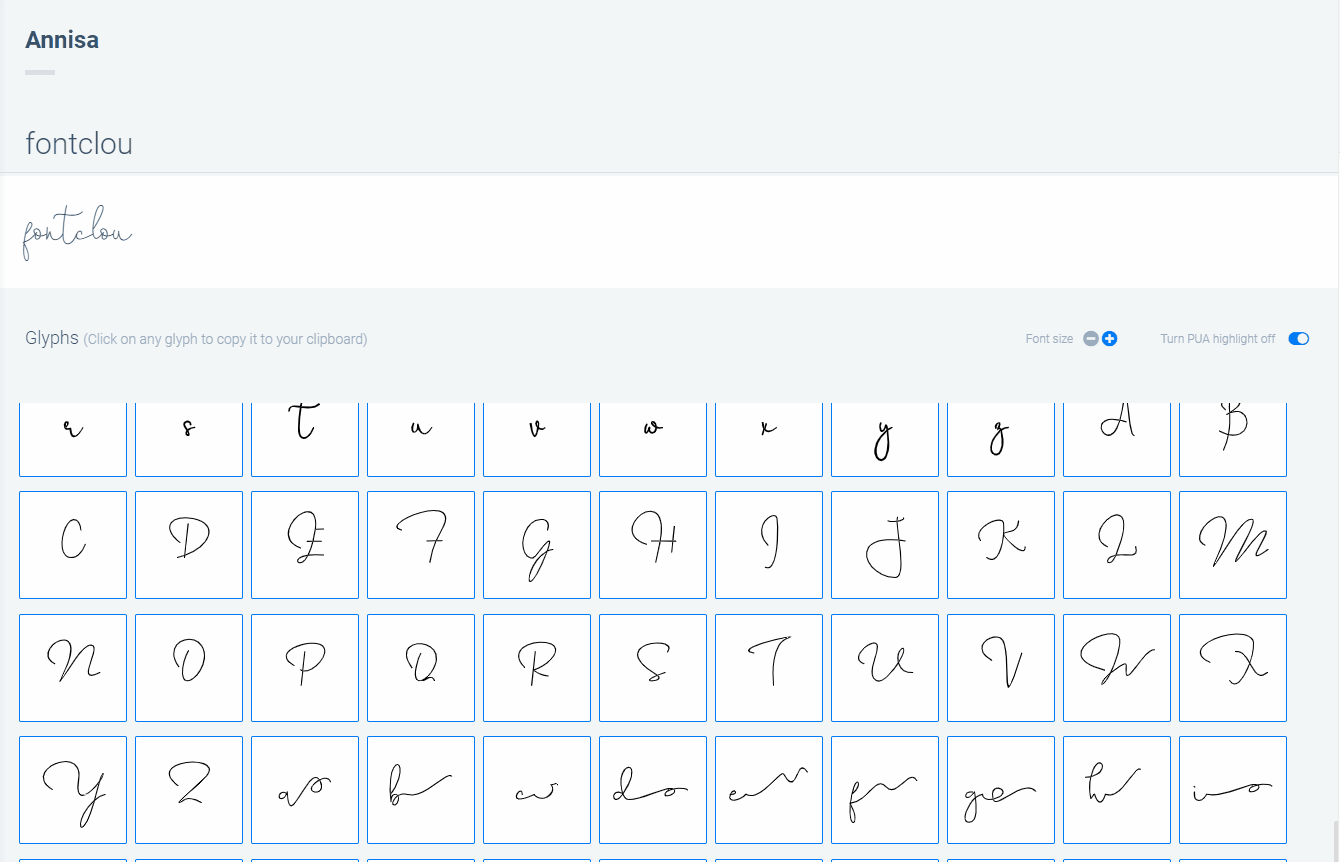 To copy a character, simply click on it and it will be automatically copied to your clipboard.
3. Allow you to make a backup of your fonts
Instead of taking up all the memory on your computer, you can make sure you have all your favorite fonts safely stored in Fontcloud.
Every user gets 2GB for free, allowing you to store thousands and thousands of fonts.
How do I access Fontcloud?
You can access your Fontcloud via Creative Fabrica's homepage. Click 'Tools' on the menu near the top, and then click 'Fontcloud'.
Check out our Fontcloud tutorial to get started with Fontcloud.
If you have any more questions, please contact us at hi@creativefabrica.com.