Shapecloud is our free word art generator that is included with your subscription. You can create and download unlimited designs with Shapecloud. There is also a free version of Shapecloud if you don't have a subscription, but then you can only make 5 downloads in total.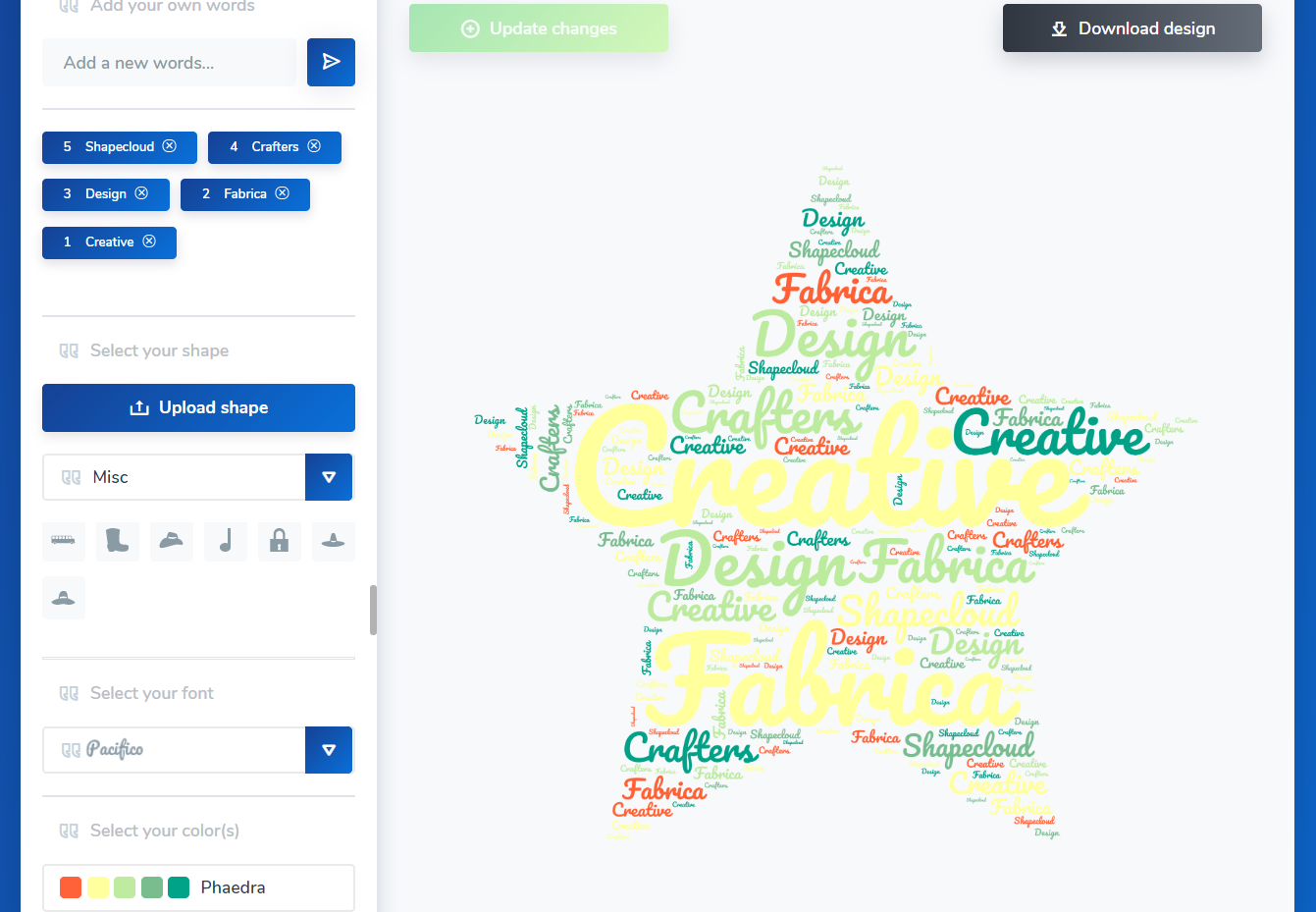 Create personalized word art
Shapecloud is a tool that makes it possible for you to easily generate your own word art with just a few clicks. You can create your personalized word art by choosing from our standard shapes, or upload you own shape via an .SVG file. Further, you can submit a list of words that you wish to include in your word art, choose among the list of fonts or upload your own font file, and select a color that suits your design. When you are done creating, you can instantly download the design to your computer, phone or tablet. The design can be downloaded as a PNG, SVG, or PDF file.
If you have any more questions, feel free to reach out to us at hi@creativefabrica.com.