You can update your payment method at any time via your Creative Fabrica account under your Payment Methods. Here you can add, remove, and update a credit card.

If you want your subscription to renew with a new payment method you can select this option when adding the card: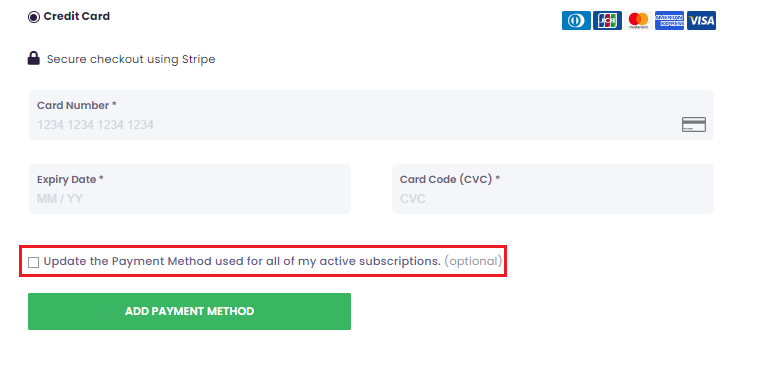 Unfortunately, it is not possible to update your PayPal account from within Creative Fabrica. However, you can do this from within your PayPal account.
If you have any more questions, feel free to reach out to us at hi@creativefabrica.com.