When you need to edit some of your listings, there are a few product settings you have control over. Our team will be happy to support you in maintaining your store up-to-date and customer-oriented!
You can activate the following:
change the price

add or remove tags

opt a product into the deals and bundles that we offer

request a product removal

edit the preview images of Graphics, Fonts, Embroideries (but not of bundles)

update/replace the download folder of Graphics
Locate the product you wish to edit and click Edit :
​

​
You will be able to change the price, opt your product in or out of the deals we offer, and change the product tags.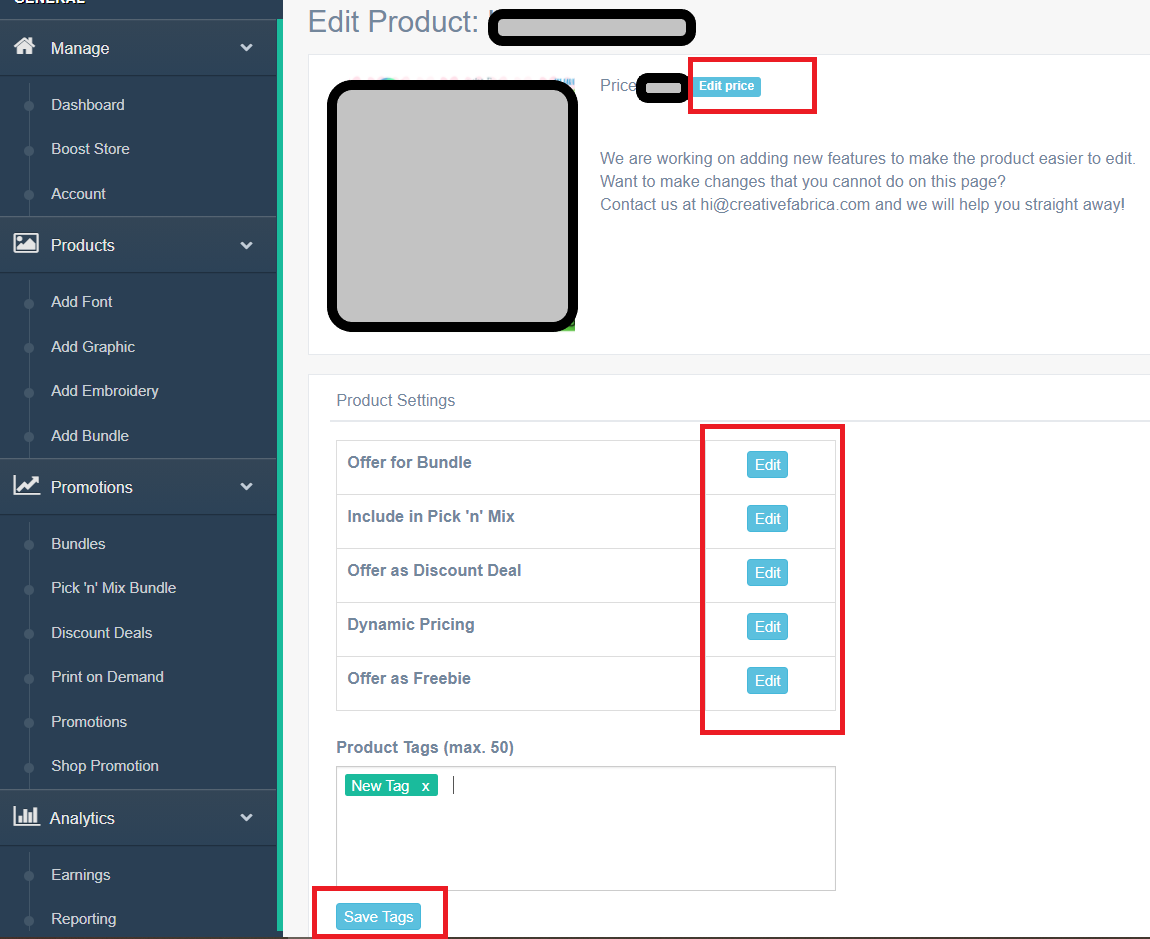 To request a product removal, click on the Delete button. If you want the removal to be actioned immediately, drop us an email at hi@creativefabrica.com - we will be able to speed up the removal!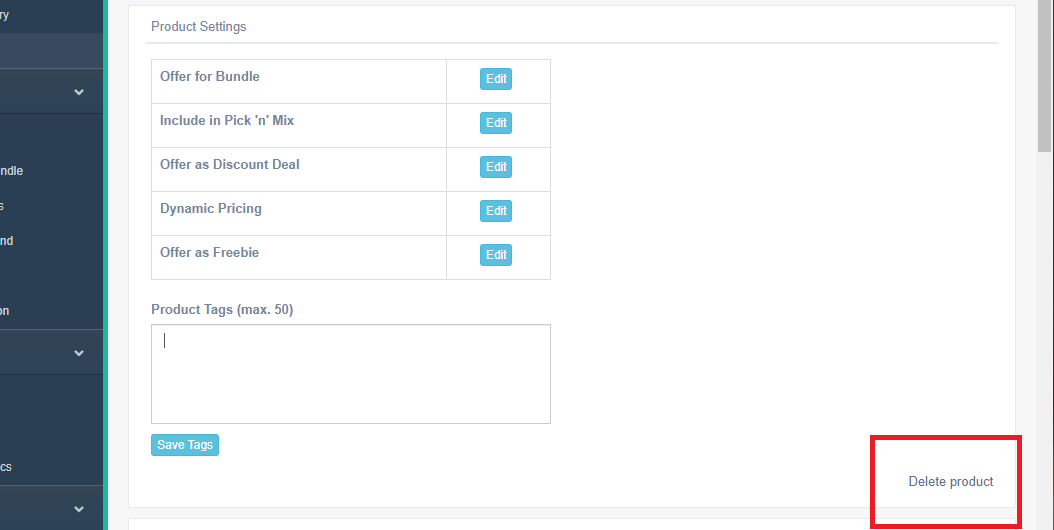 To update preview images, scroll all the way down until you reach the "Update Preview Images" section. To remove one, click the cross in the red circle. To add a new one, click on the light blue rectangle and select the one that you want to add. Make sure the ratio and dimension are correct!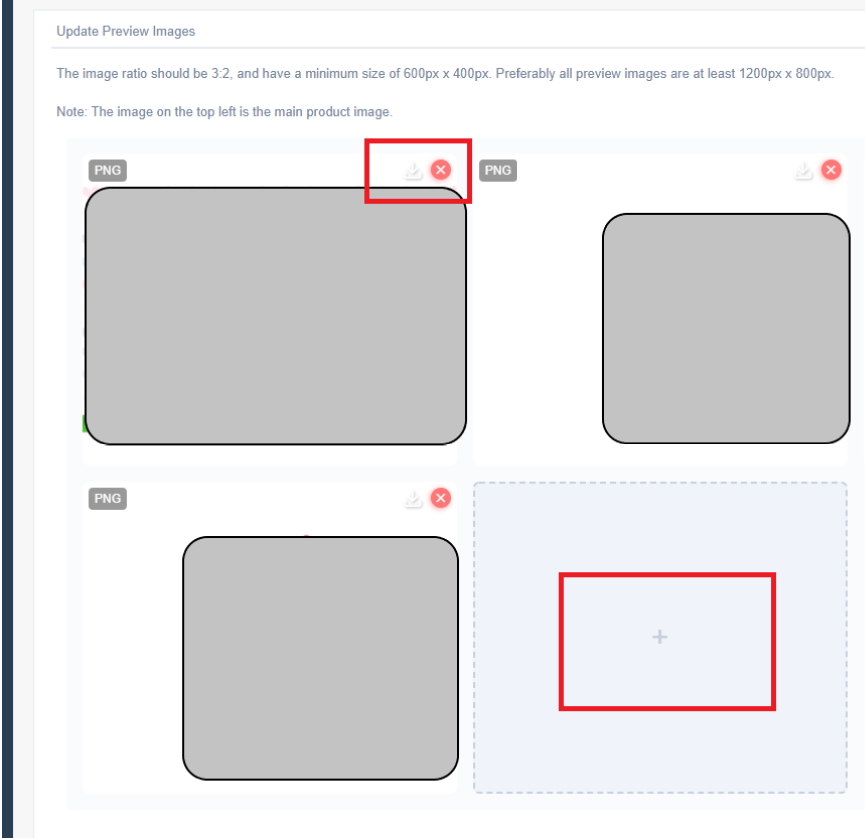 If the product you wish to update is a Graphic, you will also be able to update/replace the download folder.
Prepare a zip folder that is a complete replacement of the folder currently live (you will not be able to add or edit single files).
Please make sure the files in the new download folder respect our guidelines, are consistent with the preview image, the title, and description of your product, and do not include any licensing terms, personal contact information, or third-party links.
Scroll down until you reach the "Update Download File" section.
Drag the replacement zipped folder and drop it into the area in the red rectangle, or click to browse your files and select it.
Remember to click "Save Download File" when this is done.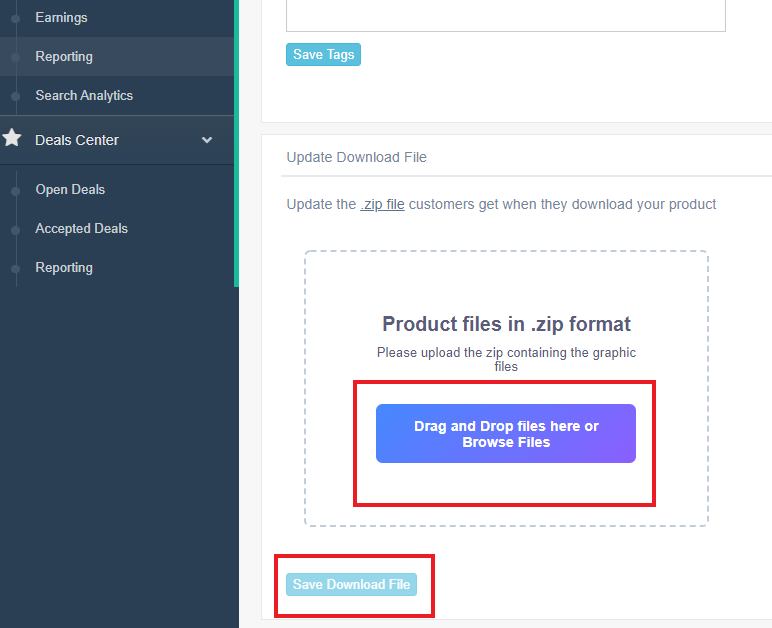 If you have any more questions, please feel free to reach out to us at designers@creativefabrica.com.