When you are shopping our Discount Deals you need to make sure to bring the products from the discount deals to your main cart. 
When you are in our Discount Deals, and select the products that you wish to purchase, they will be marked as Added to cart, please note that this does not mean that they are added to the main cart. The products will first be grouped together in the Discount Deals, and whenever you want to add them to the main cart to complete the purchase, or add more products to your cart before you pay, you first need to click the Checkout Now button.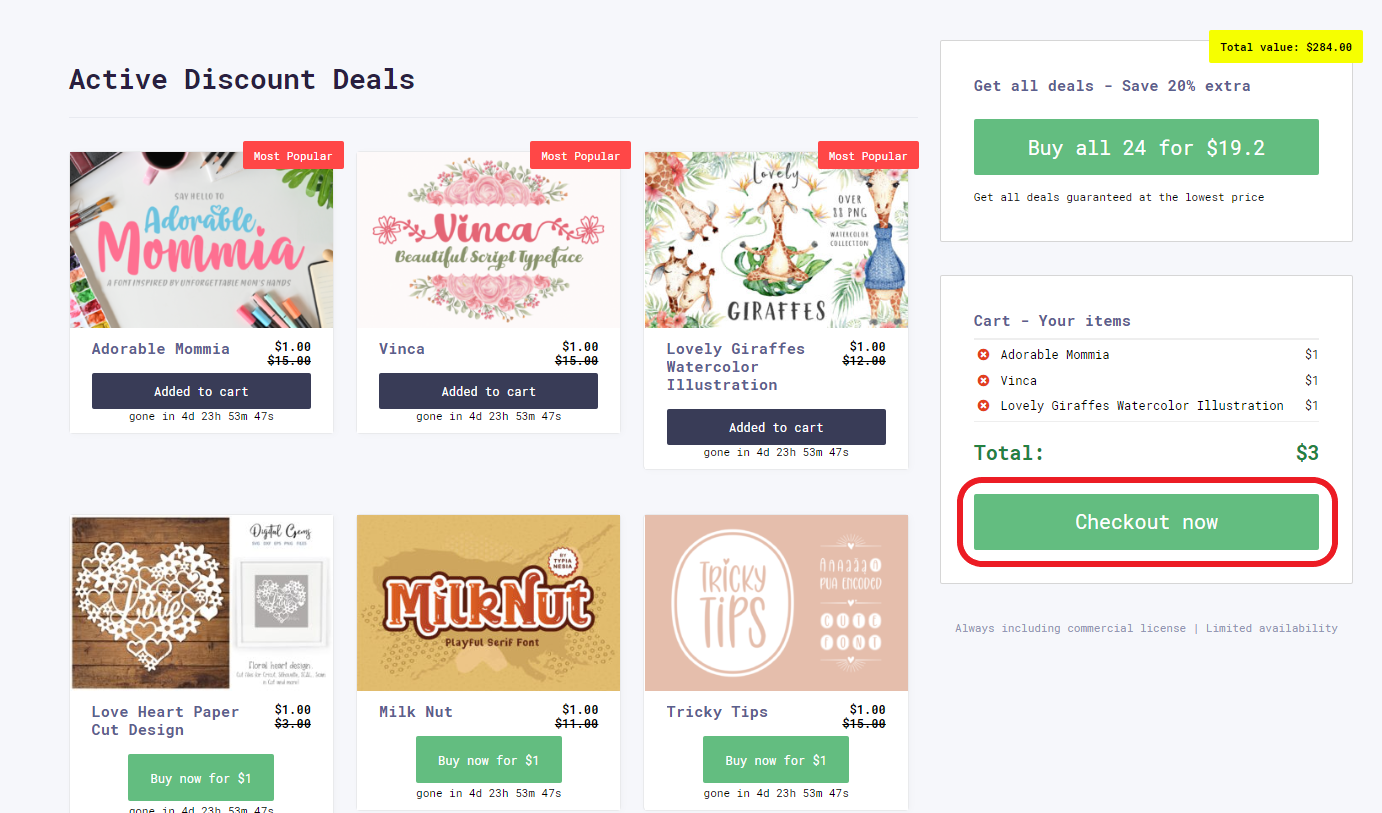 After pressing the Checkout Now button, the Discount Deals will be moved to your main cart, and you can continue your shopping or complete the purchase.
If you have any more questions, feel free to reach out to us at hi@creativefabrica.com.