When shopping for Discount Deals, you need to bring the products from the discount deals page into your main cart.
If you select an item, it will be marked as Added to cart, and the product will appear in the 'Your items' section on the right-side. When you are finished browsing the Discount Deals, click the Go to your cart button: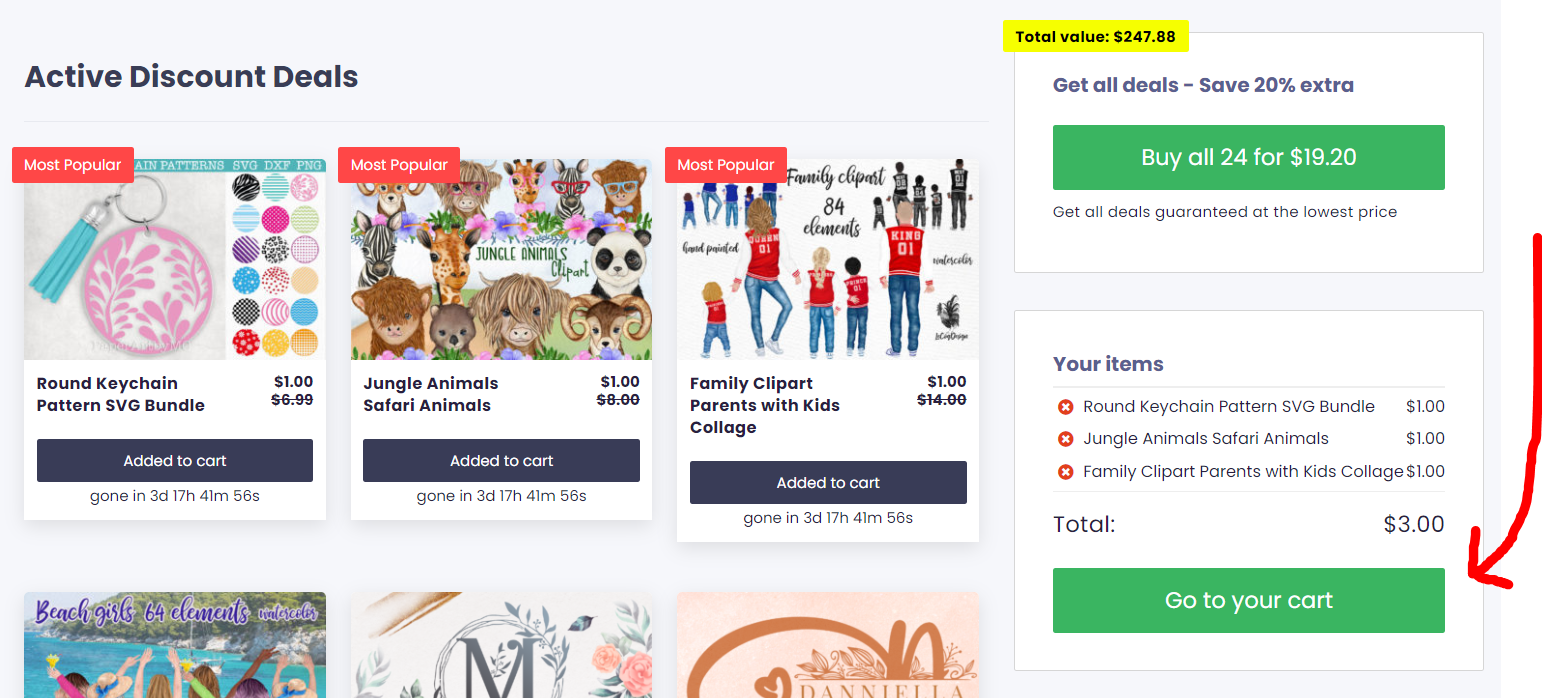 After pressing the Go to your cart button, the Discount Deals will be moved to your main cart, and you can continue shopping or complete the purchase.
If you have any more questions, feel free to reach out to us at hi@creativefabrica.com.