Creative Fabrica offers multiple subscription plans, with each plan giving you different access to different products. If you have signed up for a subscription, but aren't quite sure which one you have, you can always check this visiting your subscriptions page in your Creative Fabrica account.
What do the different subscription plans include?
We have five product libraries on our site that are included in our subscription plans; fonts, graphics, embroidery, crafts, and classes.
The All Access Subscription, gives you access to Fonts, Graphics, Crafts, Embroidery, classes, and advanced CF Spark features.
The Font Subscription gives you access to all our Fonts library.
The Graphics Subscription gives you access to all our Graphics library.
The Craft Subscription gives you access to the crafts in our Crafts library.
The Classes Subscription gives you access to all of our classes.
Please note that CF Premium products are not included in any subscription and need to be purchased separately.
If a product is included in your subscription, you will see a green Download button on the product page: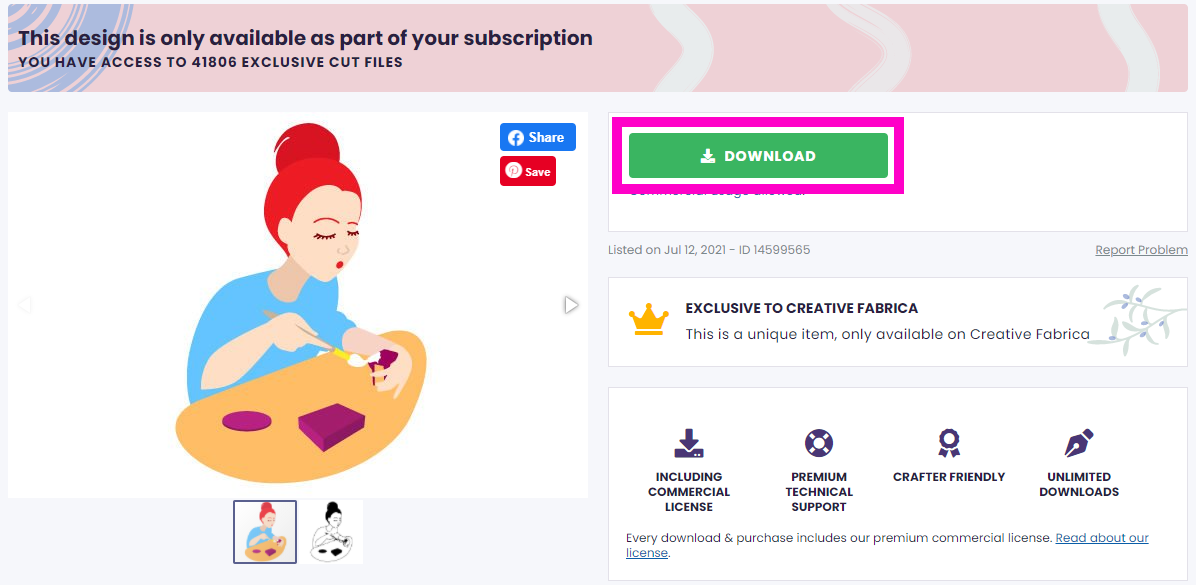 I have a subscription, why can't I download products freely?


If you have an active subscription, but cannot download the products included in your subscription freely (i.e. you see a price and an Add to Cart button), this might indicate that you are not logged into the correct account.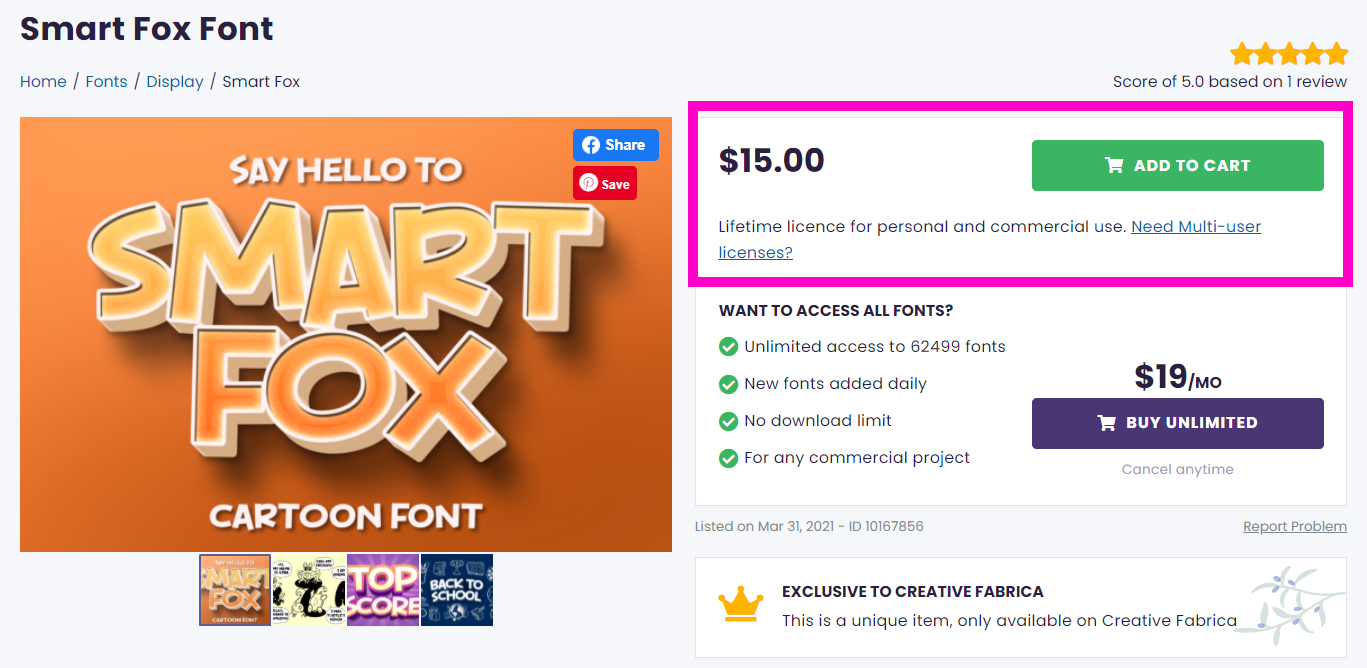 If this is the case, check that you are logged into the account that your subscription is linked to. If not, log in here.

If you're not sure which account your subscription is linked to, please send us an email at hi@creativefabrica.com and include the Order ID on the email receipt for the purchase of your subscription, the PayPal email or the last four digits of the credit card you used to pay for your subscription and we'd be happy to help you locate your subscription.
If you have any more questions, feel free to reach out to us at hi@creativefabrica.com.