To pay with store credit, add whatever products you want to your cart, and click the cart icon on the top-right of the screen. From the cart, click Proceed to Checkout.
From the checkout screen, you can select store credit as a payment method as shown below.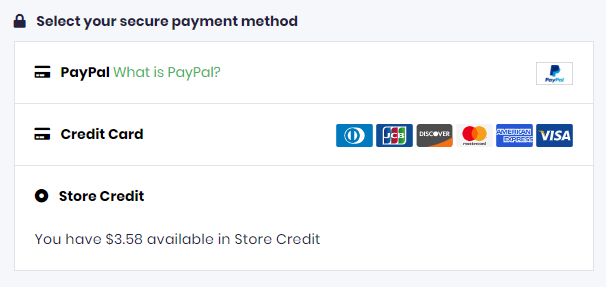 You can use store credits to make purchases that are equal or lower then the total price of you order.
To see this payment method, you must be signed into your Creative Fabrica account, and have store credit in your account. You can view how much store credit you have by looking at the wallet icon in the top left corner of the screen.
If you have any more questions, feel free to reach out to us at hi@creativefabrica.com.