Inspire and get inspired
The social feed on Creative Fabrica is a place for our community of crafters to help each other with crafting tips and questions, share projects and get inspired by other crafters. There are so many different types of crafts out there to try out - seeing what others are making, and how, is very inspiring!
To discover new crafts, crafters and projects, head to Tools → Inspiration. This will show the latest posts by other crafters.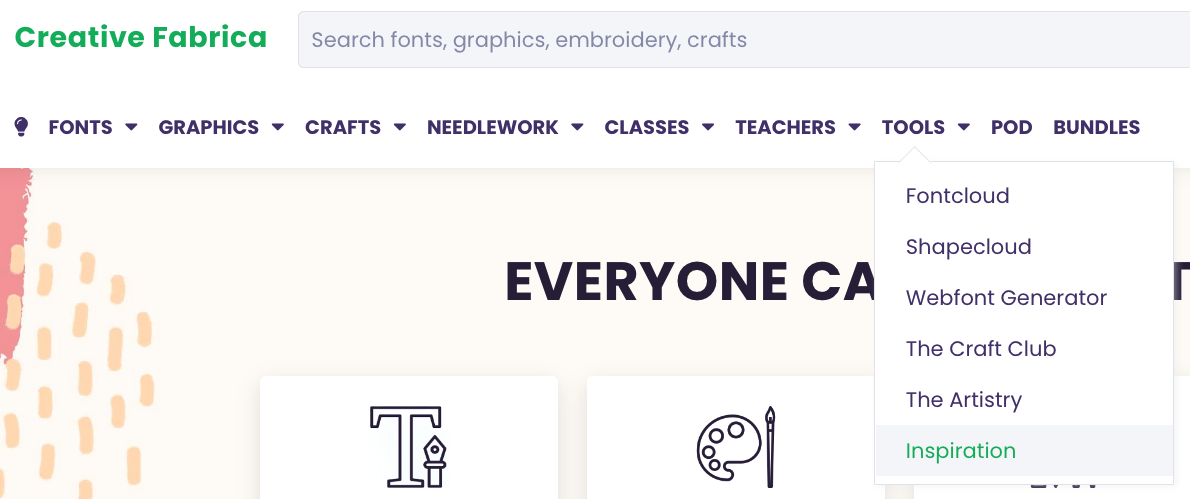 Show your appreciation
You can like and leave comments on posts, to let the crafter who posted it know what you think under the post.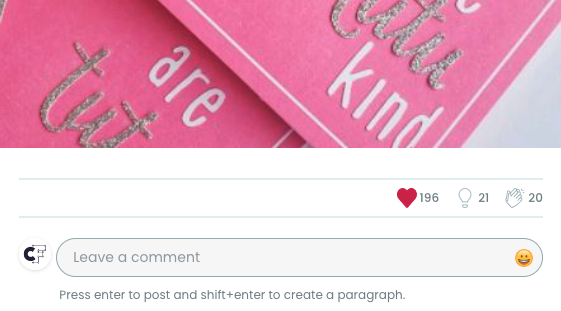 To view more posts by the same crafter, you can click their name or avatar to go to their crafter profile. From here, you can also follow the user to get notifications when they post something new!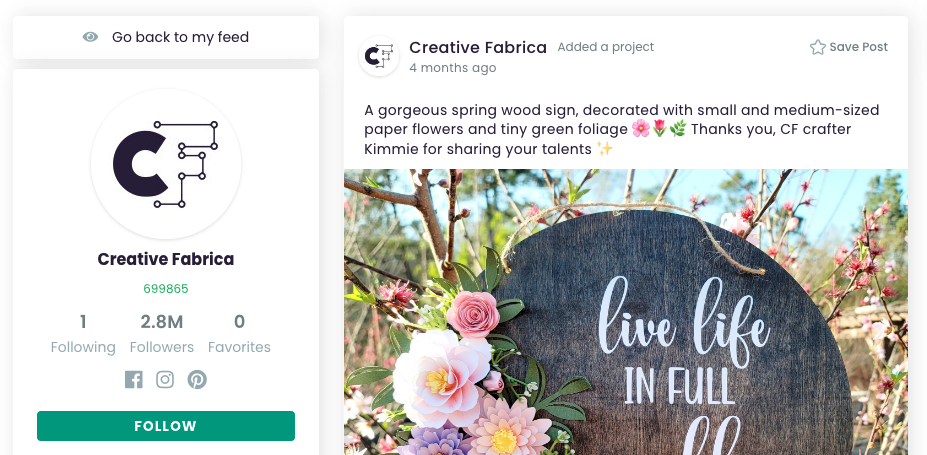 When you follow other crafters and designers, you will also see their posts on your personal feed. If you want to save one of the posts for later, you can click the star icon in the top right corner of the post, you will then be able to find it in your saved posts.
Your crafter profile and adding posts
To view your own crafter profile, go to 'View my Profile' under 'My Profile'. This is what your profile looks like to other crafters.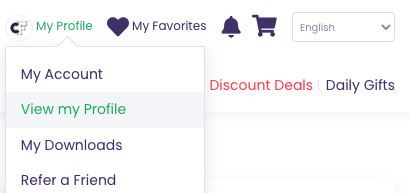 At the top you'll see the option to add your own posts to the social feed. We love seeing what you've been crafting!