A sidebar banner (or a skyscraper ad) is a vertically oriented online ad that is usually placed to the left or right of the main content on a web page.
For example: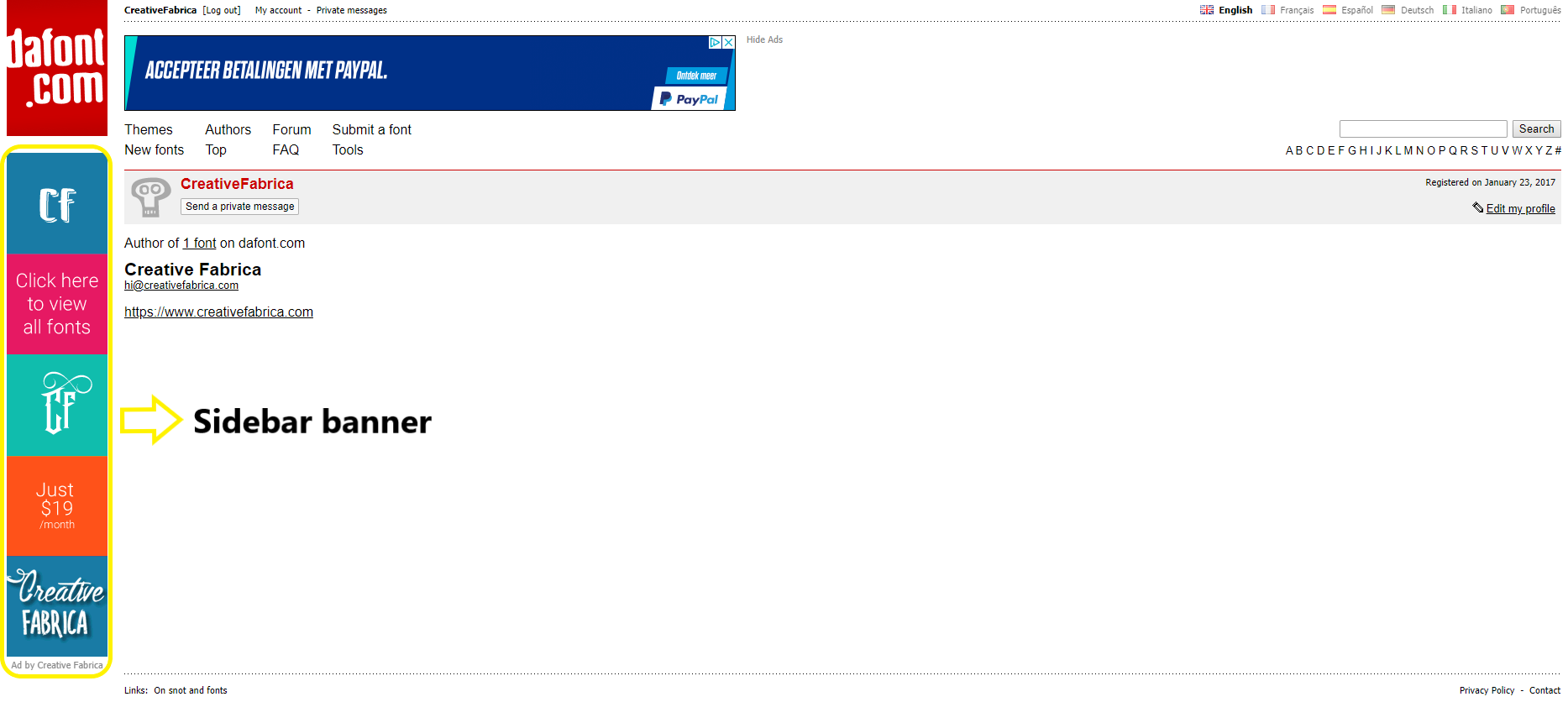 Your sidebar banner can be used to provide an extra link to your Creative Fabrica store. It is a great way to promote your store and increase your affiliate earnings.
To upload your own sidebar banner to your Dafont profile, go to 'My Account' and click the 'Personal campaign' link.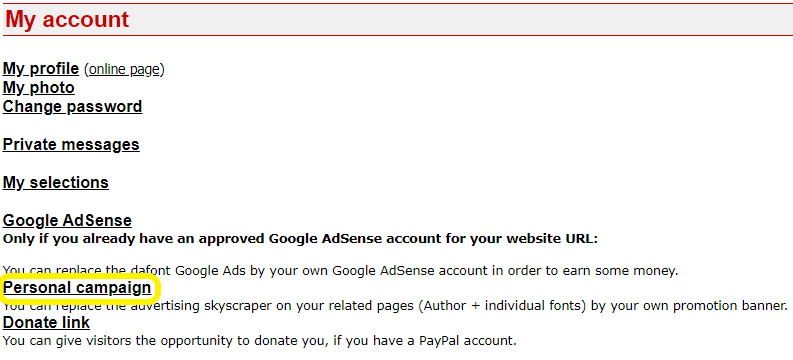 Click the 'Choose File' button. Then, locate and select your banner file.
Next, add a link to your Creative Fabrica store to the 'Link URL' box so anyone that clicks on the banner will be directed to your Creative Fabrica store.
To finalize the process, click the 'Submit' button.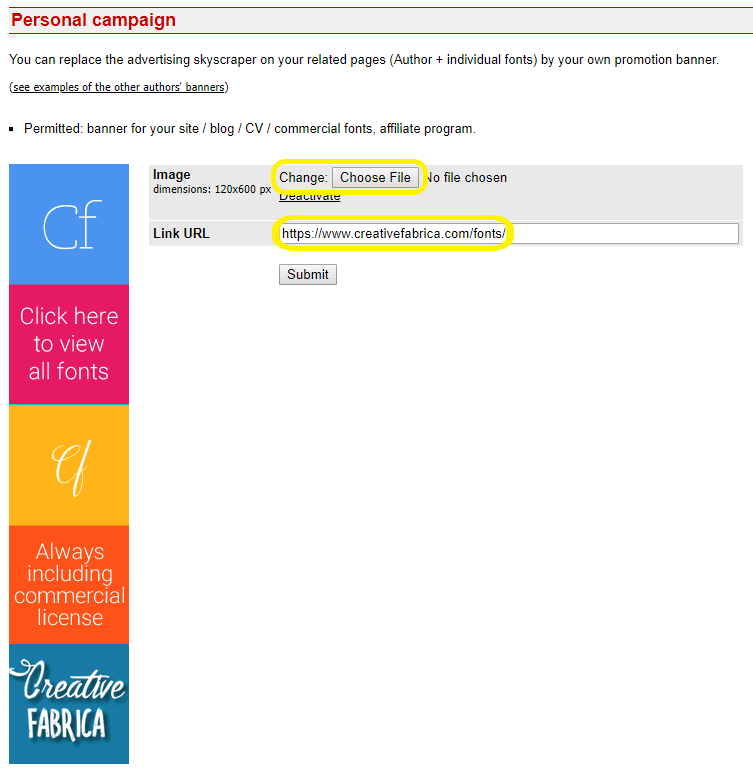 If you have any more questions, feel free to reach out to us at designers@creativefabrica.com.