To transfer the earnings that you made from your Creative Fabrica account to your Paypal or Payoneer account, you can request a payout.
PayPal
To request a payout via PayPal, go to your wallet in the designer dashboard.
Click on Request Payout. You will be asked to type in the PayPal address to where you want to pay out the money. The money will be paid out within 7 days of the request.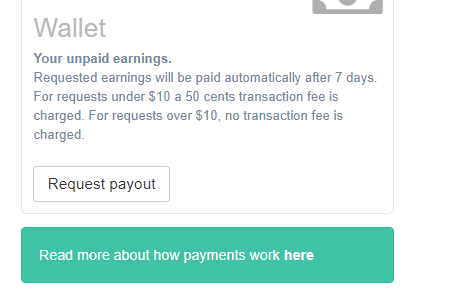 Please note that if the request is less than $10, a 50 cent transaction fee is charged.
Payoneer
It is also possible to make payouts via Payoneer! To do this simply send a payment request  via your Payoneer account. Note that the request needs to be higher than $100. 
Please send us an email at hi@creativefabrica.com to receive the payment details for the first time you make a payment request. 
We will approve your request as soon as possible, but please note that this can take a few working days.
If you have any more questions, feel free to reach out to us at hi@creativefabrica.com.